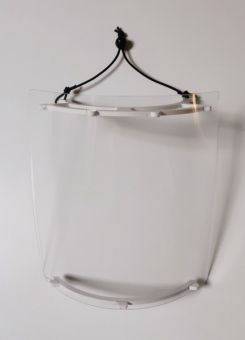 Visor (face shield) reduces the risk of infections that are transferred by air.
The visor (face shield) comes disassembled, packed in a cardboard box. Assembling the visor is extremely simple, removing the protective film from the front and back of the visor and imprinting the upper and lower horizontal reinforcements to keep the visor in shape.
Price: 49,00 kn

You can buy this product in more than 500 pharmacies!