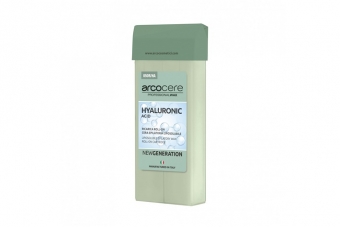 111
Hyaluronic acid is one of the most valuable ingredients that hydrates skin. When the amount of hyaluronic acid in the skin decreases, it becomes dry and rough. Depilation itself dries the skin, so we have developed an innovative hair removal treatment in which hyaluronic acid is a functional ingredient in wax.
It is a liposolubile wax containing spheres of hyaluronic acid. It has a soft and creamy texture. It is easy to apply and results in soft, smooth and silky skin.
Price: 9,90 kn
You can buy this product in more than 500 pharmacies!