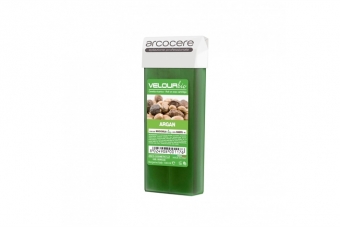 111
ARGAN is a smooth texture wax with argan and BIO hazelnut oil with a soothing effect.
Excellent hair removal properties for all body parts
It contains argan oil also called Moroccan oil. Contains a high content of unsaturated fatty acids that help restore water and lipid balance in the hydrolipoid layer of the skin, preventing skin drying and loss of elasticity. This means preventing the appearance of wrinkles on the skin and becoming softer and tighter. Argan oil is special in composition because it has a composition that is very similar to the composition of the skin and therefore can well replace the natural lipids of the skin.
Hazelnut oil nourishes and softens the skin well. It works to tighten and maintain skin tone. It is especially suitable for the care of oily and blemish skin and skin prone to inflammatory processes and pimples.

Price: 9,90 kn
You can buy this product in more than 500 pharmacies!