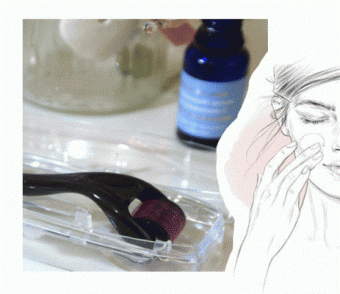 Microneedling is a beauty trend that you can practice in the comfort of your home.
Microneedling or mesotherapy improves skin quality and works on a variety of different skin problems.
In most derma rollers, micro needles create micro ducts in the epidermis and dermis of the skin and initiate the body's healing and healing processes. For derma rollers for home use, the needles are shorter (0.25 mm) so they do not penetrate the dermis. With the derma roller for home use, we promote the uptake of active substances into the skin and use it with a formula enriched with hyaluronic acid and vitamin C. It is a Dora SERUM with Hyaluronic Acid and Vitamin C, which will keep your skin beautiful, healthy and youthful.
We advise you to clean your skin well, apply one to two coats of DORA Hyaluronic Serum with Vitamin C on your face, take the derma roller and gently roll it vertically, horizontally and diagonally across the skin, rolling twice over your cheeks, forehead, chin and neck.
Be careful about the parts around the eyes and lips and avoid microneedling on the eyelids. Once you have finished the roll, apply another coat of DORA HYALURONIC SERUM WITH VITAMIN C.
48 hours after treatment, lukewarm water should be used and hands should be kept clean when touching the face.
After use, the appliance must be properly cleaned and disinfected, and after a while replaced with a new one. If you use it several times a week, it is recommended that you get a new derma roller as early as next month.
2,5 mm

Price:
175 kn
You can buy this product in more than 500 pharmacies!