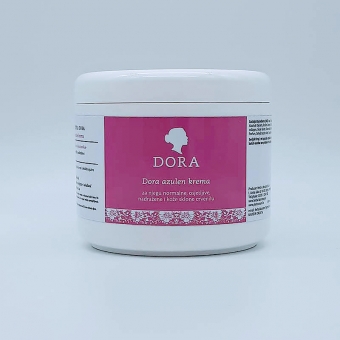 Dora azulen cream for sensitive irritaded skin prone to redness.
Dora azulen cream contains chamomile extract.
It is a nourishing cream with soothing properties. It is suitable for the care of rough and very dry skin, as it prevents inflammation, calms, hydrates and makes the skin smooth. Chamomile oil (azulen) has anti-inflammatory properties and moisturizes sensitive skin prone to irritation and redness.
500 g
Price: 159,00 kn
You can buy this product in more than 500 pharmacies!