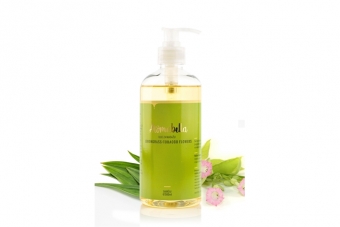 111
Aromabella lemongrass & tobacco flower oil uses a 50:50 blend of almond and sunflower oil as a base. Almond oil provides outstanding hydration for dry and chapped skin. Sunflower oil has the ability to absorb quickly, which is why it is the best choice for aroma massages. It facilitates the transfer of essential oils into the bloodstream so that it can penetrate all tissues and organs and act where necessary.
Aromabella lemongrass & tobacco flower oil is a predominantly citrus aroma, however the fragrant tobacco flower gives it a sweet but masculine note. Tobacco flower is often one of the ingredients of men's perfumes, which is why this mild aroma oil is ideal for men's massages.
500 ml
Price: 54,99 kn
You can buy this product in more than 500 pharmacies!