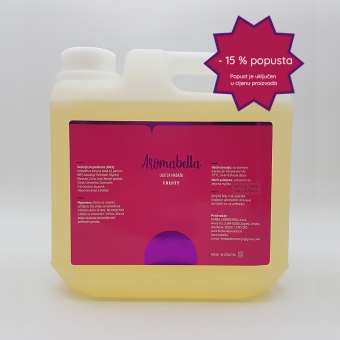 111
Aromabella Fruity oil uses sunflower oil as a base, which is ideal for aroma-massages because it has a strong absorption power.
A refreshing combination of exotic fruit with floral notes is ideal for all fans of light and exotic fruit flavors!
Aromabella Fruity oil is primarily intended for professional use in beauty salons and massage parlors, but also for home use for body care purposes.
500 ml
Price: 54,99 kn

You can buy this product in more than 500 pharmacies!