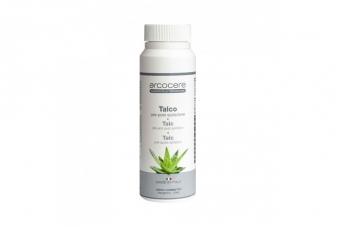 111
An innovative product without PARABEN. Contains aloe vera, talc and rice starch which absorb grease and dirt particles.
How to use:
PRE-WAX: because it absorbs wet (sweat) and greasy traces and makes it easy to wax the bikini area, apply wax and remove it after waxing. Improves waxing results.
AFTER-WAX : because it absorbs residual hair wax and gives the skin a fresh feeling. Suitable for all skin types.
Price: 37,80 kn
You can buy this product in more than 500 pharmacies!